Ribbons & Awards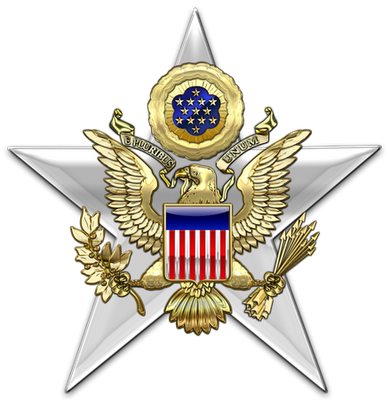 vUSAF Acomplishments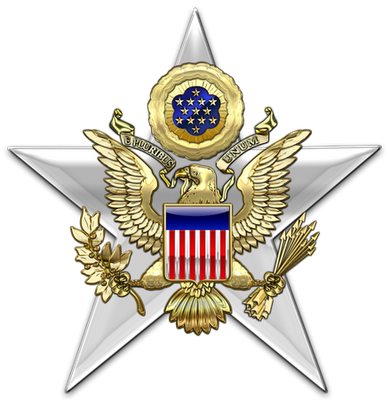 2017-03-20
Posted By: Curtis Young
Awarded the VUSAF Distinguished Service Medal - 2nd
2017-03-18
Posted By: Curtis Young
Awarded ODF-2016 Participation Award w/Bronze Attachment-7 by vMajGen Curtis 'Eagle' Young/vAFPC
2016-10-28
Posted By: Curtis Young
Awarded the VUSAF Distinguished Service Medal
2016-10-28
Posted By: Curtis Young
On this date vBrigadier General Dennis Stanek has been awarded the vUSAF Distinguished Service Medal Award, ACCOMPLISHMENTS; vBrigadier General Dennis Stanek was a first time Blue Team Commander who distinguished himself by preparing missions, planning and leading VUL periods through the complete event for Red Flag Alaska 2016. While performing these duties, he was able to amass 165 points flying VUL missions. vBrigadier General Stanek played a very important part in the success of RFA 2016 and continues to demonstrate his unwavering dedication to vUSAF. vBrigadier General Stanek has bestowed great honor upon himself and vUSAF.
2016-10-27
Posted By: Curtis Young
Awarded the Red Flag Alaska Participation Award - 3
2016-06-09
Posted By: Curtis Young
Call Sign changed to A3001 from A3600
2016-06-09
Posted By: Curtis Young
promoted to vBrigGen.
2016-06-09
Posted By: Curtis Young
PCS orders to Air Mobility Command
2016-05-07
Posted By: Curtis Young
Awarded the Red Flag Nellis Participation Award - 3
2016-03-01
Posted By: Curtis Young
Awarded ODF 2015/16 Participation Award w/Bronze Attachment-6 by vMajGen Curtis 'Eagle' Young/vAFPC
2016-01-03
Posted By: Curtis Young
Awarded the VUSAF Donation Award 2
2015-09-03
Posted By: Curtis Young
Awarded the Red Flag Alaska Participation Award - 2
2015-06-15
Posted By: Curtis Young
Awarded the Red Flag Nellis Participation Award - 2
2015-03-21
Posted By: Curtis Young
Awarded the VUSAF Donation Award 1
2015-02-15
Posted By: Curtis Young
Awarded the Operation Deep Freeze Participation Award w/Bronze Attachment-5
2014-11-28
Posted By: Brett Knuth
PCS orders to 19th ALW
2014-11-25
Posted By: Curtis Young
Awarded the Red Flag Alaska Participation Award
2014-11-11
Posted By: Curtis Young
Call Sign changed to A3600 from A3311
2014-11-11
Posted By: Curtis Young
Primary aircraft is now C130
2014-11-11
Posted By: Curtis Young
PCS orders to 463rd Airlift Group
2014-11-11
Posted By: Curtis Young
On this date you are hereby transferred and assigned as the Wing Commander of the 463rd Airlift Group of the Air Mobility Command (AMC)(KLRF). Your new callsign changed from USAF3311 to USAF3600 by vMajGen Curtis J. Young. (AFPC)
2014-09-22
Posted By: Curtis Young
Awarded the Virtual Air Force Commendation Medal
2014-09-22
Posted By: Curtis Young
Awarded the Joint Service Achievement Medal
2014-09-22
Posted By: Curtis Young
Awarded the Virtual Air Force Achievement Medal
2014-09-22
Posted By: Curtis Young
Awarded the Distinguished Squadron
2014-09-22
Posted By: Curtis Young
Awarded the Good Conduct Award
2014-09-22
Posted By: Curtis Young
Awarded the VUSAF Armed Forces Service Medal
2014-09-22
Posted By: Curtis Young
Awarded the VUSAF Operation Red Flag Nellis Participation Award
2014-09-22
Posted By: Curtis Young
Awarded the Operation Deep Freeze Participation Award w/Bronze Attachment-4
2014-09-22
Posted By: Curtis Young
Awarded the VUSAF 5 Year Longevity Award
2014-09-22
Posted By: Curtis Young
Awarded the vUSAF Foundership Award
2014-09-22
Posted By: Curtis Young
Awarded the AMC Service Award
2014-09-22
Posted By: Curtis Young
Awarded the MQT COMPLETION - 1 AWARD
2014-09-22
Posted By: Curtis Young
Awarded the MQT COMPLETION - 5 AWARD
2014-09-22
Posted By: Curtis Young
Awarded the SUPT COMPLETION AWARD
2014-09-22
Posted By: Curtis Young
Awarded the UPT COMPLETION AWARD
2014-09-22
Posted By: Curtis Young
Awarded the IPT COMPLETION AWARD
2014-09-22
Posted By: Curtis Young
Awarded the Senior Instructor Pilot
2014-09-22
Posted By: Curtis Young
Awarded the VUSAF Humanitarian Service Medal - 4
2014-09-22
Posted By: Curtis Young
Awarded the Expeditionary Medal
2014-09-22
Posted By: Curtis Young
IFT-101
2014-09-22
Posted By: Curtis Young
IFT-102
2014-09-22
Posted By: Curtis Young
IFT-104
2014-09-22
Posted By: Curtis Young
IPT
2014-09-22
Posted By: Curtis Young
UPT
2014-09-22
Posted By: Curtis Young
UPT-201
2014-09-22
Posted By: Curtis Young
SUPT
2014-09-22
Posted By: Curtis Young
MQT C-130
2014-09-22
Posted By: Curtis Young
MQT C-17
2014-09-22
Posted By: Curtis Young
MQT C-5
2014-09-22
Posted By: Curtis Young
MQT KC-10
2014-09-22
Posted By: Curtis Young
MQT-495 Inst. Pilot
2014-09-22
Posted By: Curtis Young
MQT-701
2014-09-22
Posted By: Curtis Young
RCO
2014-09-22
Posted By: Curtis Young
TCC
Flight Legs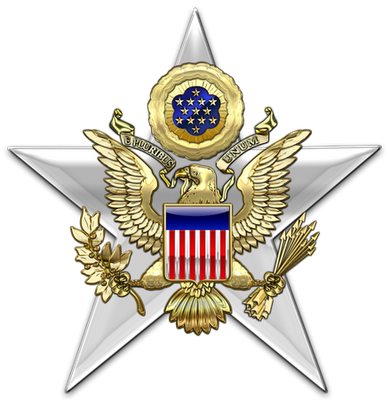 Date: 2017-03-29 Flight: RJTY - RKSO Aircraft: C17 Total Time: 02:07:45Type: Recon Comments: Re-position back to Osan AB. Vertical Speed: (-110) fpm

Date: 2017-03-28 Flight: RKJK - RJTC Aircraft: C17 Total Time: 02:01:56Type: Joint Event (other VSOA) Comments: Suffered a crash on final, although I was high enough and had ample room onver the ground, ACMI still registered a crash. I had the altimeter set, on the ILS, with no problems. Vertical Speed: (0.00) fpm

Date: 2017-03-26 Flight: RKSO - RKJK Aircraft: C17 Total Time: 00:32:51Type: Recon Comments: FAM Flight to Kunsan AB. The elevator problems still persist intermittantly. TERRIBLE lack of a flare. Vertical Speed: (-402) fpm

Date: 2017-03-15 Flight: PHNL - RKSO Aircraft: C17 Total Time: 10:48:58Type: Airlift Comments: 125 Kt head wind!!! Vertical Speed: (-131) fpm

Date: 2017-03-12 Flight: KLSV - PHNL Aircraft: C17 Total Time: 06:34:59Type: Airlift Comments: Vertical Speed: (-121) fpm

Date: 2017-03-11 Flight: KLSV - KSUU Aircraft: C30J Total Time: 01:44:08Type: Mobilization Comments: Re-positioning sortie for VATMILEX17! Vertical Speed: (-190) fpm

Date: 2017-03-03 Flight: KADW - KDLF Aircraft: C40 Total Time: 03:55:54Type: Airlift Comments: SECDEF travel to see LRF training. Vertical Speed: (-142) fpm

Date: 2017-03-02 Flight: KCHS - KMCF Aircraft: C17 Total Time: 05:01:45Type: Instructor Pilot Comments: IP for Nickolas Beiber, A3324. I flew from CHS to MCF with him. He conducted TWO airdrops over KMCF. One on RWY 4 and One on taxiway K. IP\'d him on how to execute an air drop. Vertical Speed: (-139) fpm

Date: 2017-03-01 Flight: KBLV - KSUU Aircraft: KC10 Total Time: 04:38:31Type: Airlift Comments: Elevator problems still persist ONLY on this airplane!!! Vertical Speed: (-461) fpm

Date: 2017-02-26 Flight: KDLF - KDLF Aircraft: C130 Total Time: 01:00:00Type: Instructor Pilot Comments: Ground Instruction for Paul Hallet, A4004 on zmodule 201-B. Vertical Speed: () fpm

Date: 2017-02-25 Flight: KLSV - KLSV Aircraft: C30J Total Time: 00:23:33Type: Air/Bomb Drop Comments: Suffered TWO CTD\'s on this short mission. It was NOT meant for me to fly with Drew today! Vertical Speed: (0.00) fpm

Date: 2017-02-24 Flight: KLSV - KLSV Aircraft: C30J Total Time: 00:34:59Type: Air/Bomb Drop Comments: Developed engine trouble in Mid-sortie. Number 1 and 4 quit, and could not be re-started. I had to RTB for repairs and never made the air drop. Vertical Speed: (-38.) fpm

Date: 2017-02-18 Flight: KLSV - KLSV Aircraft: C30J Total Time: 01:18:24Type: Air/Bomb Drop Comments: Over-weight landing!! Vertical Speed: (-135) fpm

Date: 2017-02-18 Flight: KLSV - NT11 Aircraft: C17 Total Time: 00:33:50Type: Airlift Comments: ADA shot me down EAST of NT-13. Vertical Speed: (0.00) fpm

Date: 2017-02-17 Flight: KDLF - KDLF Aircraft: C17 Total Time: 00:32:00Type: Instructor Pilot Comments: Ground instruction in filing MISREPS for Tom Dennis (A4002). Vertical Speed: () fpm

Date: 2017-02-17 Flight: KLRF - KLSV Aircraft: C30J Total Time: 03:51:13Type: Airlift Comments: Re-position for excercise Kimchi. Vertical Speed: (-264) fpm

Date: 2017-02-11 Flight: KLSV - KLSV Aircraft: KC10 Total Time: 02:00:00Type: Instructor Pilot Comments: I could not fly the C-17 due to a technical glitch. The two hours are for Ground Instruction for Tom Milelich A3320 and Kevin Corprew, A4011. Tom got his IP, and Kevin graduated from AETC to AMC. Vertical Speed: () fpm

Date: 2017-02-11 Flight: KLSV - KLSV Aircraft: C17 Total Time: 00:38:45Type: Air/Bomb Drop Comments: Ran in to a mountain trying to avade AAA East of NT-13. Vertical Speed: (0.00) fpm

Date: 2017-02-11 Flight: KLSV - NT16 Aircraft: C17 Total Time: 00:41:42Type: Air/Bomb Drop Comments: Shot down East of NT 13. 12 DME. Vertical Speed: (0.00) fpm

Date: 2017-02-10 Flight: KMIB - KADW Aircraft: C40 Total Time: 02:45:27Type: Airlift Comments: Vertical Speed: (-40.) fpm

Date: 2017-02-09 Flight: KSUU - KBLV Aircraft: KC10 Total Time: 03:40:11Type: Currency Comments: Currency sortie on the KC-10. Vertical Speed: (-171) fpm

Date: 2017-02-08 Flight: ZERO - ZERO Aircraft: C130 Total Time: 01:00:00Type: Instructor Pilot Comments: Ground Instruction for Don Smith. Setting up FSInn and FScopilot. Vertical Speed: () fpm

Date: 2017-02-04 Flight: KLTS - KHMN Aircraft: C17 Total Time: 03:38:42Type: Instructor Pilot Comments: IP for Anthony Isodari. Vertical Speed: (-341) fpm

Date: 2017-02-04 Flight: KLSV - KLSV Aircraft: C17 Total Time: 00:57:53Type: Air/Bomb Drop Comments: AIR DROP AT NV11 Vertical Speed: (-470) fpm

Date: 2017-02-03 Flight: KTCM - KLSV Aircraft: C17 Total Time: 02:20:46Type: Joint Event (other VSOA) Comments: Arrived for OKR. Vertical Speed: (-138) fpm

Date: 2017-02-01 Flight: KMCF - KTCM Aircraft: C17 Total Time: 05:10:31Type: Currency Comments: Will head to KSLV per instructions! Vertical Speed: (-125) fpm

Date: 2017-01-31 Flight: KADW - KMIB Aircraft: C40 Total Time: 03:59:28Type: Currency Comments: EXCELLENT aircraft. I haven\'t flown her since ODF and needed the currency. Vertical Speed: (-68.) fpm

Date: 2017-01-30 Flight: PHNL - KSUU Aircraft: C5 Total Time: 05:24:54Type: Airlift Comments: All A/C used in ODF are back at their respective bases. Vertical Speed: (-383) fpm

Date: 2017-01-29 Flight: KSUU - KLRF Aircraft: C30J Total Time: 04:36:43Type: Airlift Comments: BACK AT HOME! Need to re-position the C-5 tomorrow from PHNL. Vertical Speed: (-115) fpm

Date: 2017-01-28 Flight: PHNL - KSUU Aircraft: C30J Total Time: 06:23:48Type: Airlift Comments: Back in the CONUS!!! On to LRF tomorrow! Vertical Speed: (-147) fpm

Date: 2017-01-27 Flight: NSTU - PHNL Aircraft: C30J Total Time: 07:49:06Type: Airlift Comments: BACK IN THE USA!!! tomorrow the CONUS!!! YEAH!! Vertical Speed: (-123) fpm

Date: 2017-01-25 Flight: NZCH - NSTU Aircraft: C30J Total Time: 06:16:20Type: Airlift Comments: RDPLY9701... Had a CTD yesterday. Resumed sortie this morning. Vertical Speed: (-75.) fpm

Date: 2017-01-23 Flight: NZPG - NZCH Aircraft: C30J Total Time: 06:54:23Type: Airlift Comments: RDPLY9600...A PAVED RUNWAY!!! YEAH!!! Vertical Speed: (-95.) fpm

Date: 2017-01-18 Flight: YWKS - NZPG Aircraft: C30J Total Time: 04:00:49Type: Airlift Comments: MAIN9510R Vertical Speed: (-3.0) fpm

Date: 2017-01-16 Flight: NZPG - YWKS Aircraft: C30J Total Time: 03:48:43Type: Airlift Comments: MAIN9510 Vertical Speed: (-229) fpm

Date: 2017-01-15 Flight: AQ88 - NZPG Aircraft: C30J Total Time: 01:26:04Type: Air/Bomb Drop Comments: MAIN9520R Vertical Speed: (-30.) fpm

Date: 2017-01-15 Flight: NZPG - AQ88 Aircraft: C30J Total Time: 01:51:40Type: Air/Bomb Drop Comments: MAIN9520 Vertical Speed: (-151) fpm

Date: 2017-01-11 Flight: AQ95 - NZPG Aircraft: C30J Total Time: 02:15:21Type: Airlift Comments: MAIN9550 Vertical Speed: (-205) fpm

Date: 2017-01-10 Flight: NZPG - AQ95 Aircraft: C30J Total Time: 01:51:12Type: Air/Bomb Drop Comments: MAIN9550 Vertical Speed: (-171) fpm

Date: 2017-01-10 Flight: AQ38 - NZPG Aircraft: C30J Total Time: 01:16:52Type: Airlift Comments: MAIN9540R Vertical Speed: (-138) fpm

Date: 2017-01-09 Flight: NZPG - AQ38 Aircraft: C30J Total Time: 01:10:38Type: Airlift Comments: MAIN9540 Vertical Speed: (-292) fpm

Date: 2017-01-08 Flight: AQ99 - NZPG Aircraft: C30J Total Time: 04:31:04Type: Airlift Comments: MAIN9360R Vertical Speed: (-68.) fpm

Date: 2017-01-07 Flight: NZPG - AQ99 Aircraft: C30J Total Time: 04:31:09Type: Airlift Comments: MAIN9360. Fell through the ice yet one more time!! Vertical Speed: (0.00) fpm

Date: 2017-01-06 Flight: AQ30 - NZPG Aircraft: C30J Total Time: 02:16:03Type: Airlift Comments: MAIN9430R Vertical Speed: (-290) fpm

Date: 2017-01-06 Flight: NZPG - AQ30 Aircraft: C30J Total Time: 02:13:31Type: Airlift Comments: MAIN9430 Vertical Speed: (-29.) fpm

Date: 2017-01-05 Flight: AQ97 - NZPG Aircraft: C30J Total Time: 03:27:31Type: Airlift Comments: Vertical Speed: (-610) fpm

Date: 2017-01-04 Flight: NZPG - AQ97 Aircraft: C30J Total Time: 03:04:56Type: Airlift Comments: My Antarctica X is corrupt I believe!! Vertical Speed: (0.00) fpm

Date: 2017-01-02 Flight: NZIR - NZPG Aircraft: C30J Total Time: 00:09:55Type: Airlift Comments: On the ice for 15 minutes, and the A/C crashed through the ice!!! Vertical Speed: (-165) fpm

Date: 2016-12-30 Flight: AQ95 - NZIR1 Aircraft: C30J Total Time: 02:23:04Type: Airlift Comments: MAIN9113R Vertical Speed: (-87.) fpm

Date: 2016-12-30 Flight: NZIR - AQ95 Aircraft: C30J Total Time: 01:49:44Type: Airlift Comments: MAIN9113 Vertical Speed: (-236) fpm

Date: 2016-12-19 Flight: AQ85 - NZIR1 Aircraft: C30J Total Time: 04:48:07Type: Airlift Comments: MAIN9102R Vertical Speed: (-311) fpm

Date: 2016-12-17 Flight: NZIR1 - AQ85 Aircraft: C30J Total Time: 05:09:26Type: Airlift Comments: RWY on a slope, leaning to the right! TERRIBLE SORTIE!! Vertical Speed: (0.00) fpm

Date: 2016-12-16 Flight: AQ88 - NZIR Aircraft: C30J Total Time: 01:29:09Type: Airlift Comments: MAIN9104R Vertical Speed: (0.00) fpm

Date: 2016-12-16 Flight: NZIR - AQ88 Aircraft: C30J Total Time: 01:42:29Type: Airlift Comments: First part of MAIN9104. Vertical Speed: (-161) fpm

Date: 2016-12-15 Flight: AQ37 - NZIR Aircraft: C30J Total Time: 02:16:57Type: Airlift Comments: Mishap on landing. Vertical Speed: (0.00) fpm

Date: 2016-12-14 Flight: NZIR - AQ37 Aircraft: C30J Total Time: 02:23:03Type: Airlift Comments: MSN 9106. Delivered pallets to AQ37. Vertical Speed: (-97.) fpm

Date: 2016-12-13 Flight: AQ95 - NZIR1 Aircraft: C30J Total Time: 02:08:03Type: Airlift Comments: Mission 9101 complete! Vertical Speed: (-211) fpm

Date: 2016-12-12 Flight: NZIR - AQ95 Aircraft: C30J Total Time: 01:59:05Type: Airlift Comments: First successful sortie of MAINBODY! MAIN9010 Vertical Speed: (-159) fpm

Date: 2016-12-10 Flight: NZCH - NZPG Aircraft: C30J Total Time: 06:52:10Type: Airlift Comments: HOW CAN AN AIRCRAFT FALL THROUGH THE ICE ON A FLAGGED TAXIWAY?!?!?!?!?!?!? Vertical Speed: (-262) fpm

Date: 2016-12-09 Flight: NSTU - NZCH Aircraft: C30J Total Time: 06:30:19Type: Airlift Comments: RON, then down to the ICE!!! YEAH!!! Vertical Speed: (-199) fpm

Date: 2016-12-08 Flight: PHNL - NSTU Aircraft: C30J Total Time: 07:34:25Type: Airlift Comments: RON here! Vertical Speed: (-195) fpm

Date: 2016-12-06 Flight: NSTU - PHNL Aircraft: C5 Total Time: 06:16:10Type: Airlift Comments: Re-position back to HNL. Vertical Speed: (-294) fpm

Date: 2016-12-05 Flight: NZCH - NSTU Aircraft: C5 Total Time: 05:15:49Type: Airlift Comments: Re-position back to HNL tomorrow. Will RON. Vertical Speed: (-205) fpm

Date: 2016-12-04 Flight: NSTU - NZCH Aircraft: C5 Total Time: 05:16:53Type: Airlift Comments: Vertical Speed: (-340) fpm

Date: 2016-12-03 Flight: PHNL - NSTU Aircraft: C5 Total Time: 06:16:48Type: Airlift Comments: RON at NSTU, then on to NZCH. Vertical Speed: (-24.) fpm

Date: 2016-11-24 Flight: KSUU - PHNL Aircraft: C30J Total Time: 07:15:37Type: Mobilization Comments: Suffered a CTD on SHORT FINAL!!!! Vertical Speed: (-42.) fpm

Date: 2016-11-21 Flight: KLRF - KSUU Aircraft: C30J Total Time: 05:10:00Type: vUSAF Sponsored Event Comments: Second aircrft for ODF. Vertical Speed: (-93.) fpm

Date: 2016-11-20 Flight: KSUU - PHNL Aircraft: C5 Total Time: 05:25:24Type: vUSAF Sponsored Event Comments: Time for the Mai Tais with Don, Sean and Drew!! Vertical Speed: (-253) fpm

Date: 2016-11-16 Flight: KBLV - KSUU Aircraft: KC10 Total Time: 04:42:00Type: Airlift Comments: Vertical Speed: (-37.) fpm

Date: 2016-11-15 Flight: KSUU - KBLV Aircraft: KC10 Total Time: 03:28:19Type: Currency Comments: Vertical Speed: (-71.) fpm

Date: 2016-11-14 Flight: KBLV - KSUU Aircraft: KC10 Total Time: 04:17:56Type: Airlift Comments: I believe I have fixed the Elevator problem!!!! YEAH!!! Vertical Speed: (-183) fpm

Date: 2016-11-07 Flight: KMIB - KADW Aircraft: C40 Total Time: 03:04:33Type: Airlift Comments: The C-40 is back home! Vertical Speed: (-65.) fpm

Date: 2016-11-06 Flight: KTCM - KMIB Aircraft: C40 Total Time: 02:11:17Type: Airlift Comments: I LOVE this A/C!! Vertical Speed: (-75.) fpm

Date: 2016-11-05 Flight: KHMN - KLRF Aircraft: C30J Total Time: 02:21:54Type: Currency Comments: Re-position sortie back to KLRF after the IP mission. Vertical Speed: (-149) fpm

Date: 2016-11-03 Flight: KLRF - KHMN Aircraft: C30J Total Time: 07:11:30Type: Instructor Pilot Comments: IP sortie for Chris Collins on Mission #600. Online Airlift Mission readiness. Vertical Speed: (-136) fpm

Date: 2016-11-02 Flight: KSKF - KTCM Aircraft: C40 Total Time: 03:58:13Type: Airlift Comments: Vertical Speed: (-2.0) fpm

Date: 2016-11-01 Flight: KMCF - KMCF Aircraft: C17 Total Time: 04:06:55Type: Air/Bomb Drop Comments: Yet another CTD! Vertical Speed: (-310) fpm

Date: 2016-10-30 Flight: KADW - KSKF Aircraft: C40 Total Time: 03:13:54Type: SAM Comments: Incured a CTD on Final approach yesterday. Repeated the sortie. Vertical Speed: (-7.0) fpm

Date: 2016-10-28 Flight: KMCF - KMCF Aircraft: C17 Total Time: 04:25:06Type: Air/Bomb Drop Comments: Vertical Speed: (-94.) fpm

Date: 2016-10-26 Flight: KCYS - KSUU Aircraft: C5 Total Time: 02:42:45Type: Airlift Comments: ACMI said that *I* hit a building, however, I was not even close to a buildng at KCYS!!! Vertical Speed: (-40.) fpm

Date: 2016-10-25 Flight: KCHS - KCYS Aircraft: C5 Total Time: 03:26:19Type: Airlift Comments: I suffered a CTD. Vertical Speed: (-335) fpm

Date: 2016-10-23 Flight: KCHS - KMCF Aircraft: C17 Total Time: 04:48:59Type: Air/Bomb Drop Comments: Air Drop at MTPX Haiti. Vertical Speed: (-85.) fpm

Date: 2016-10-22 Flight: KBIX - KCHS Aircraft: C5 Total Time: 01:43:08Type: Airlift Comments: Had a CTD near the Field! BAH! Vertical Speed: (-63.) fpm

Date: 2016-10-21 Flight: KCHS - KBIX Aircraft: C5 Total Time: 01:45:01Type: Airlift Comments: Pallets for Keesler! Vertical Speed: (-66.) fpm

Date: 2016-10-21 Flight: KMCF - KCHS Aircraft: C5 Total Time: 01:23:15Type: Airlift Comments: Re-position for another sortie to KMCF. Vertical Speed: (-43.) fpm

Date: 2016-10-20 Flight: KCHS - KMCF Aircraft: C5 Total Time: 01:20:10Type: Airlift Comments: First sortie to bring pallets to MCF. Vertical Speed: (-193) fpm

Date: 2016-10-19 Flight: KMIB - KCHS Aircraft: C5 Total Time: 03:23:08Type: Airlift Comments: Re-positioning for Operation haiti Relief. Next sortie to Macdill AFB with a load of pallets. Vertical Speed: (-56.) fpm

Date: 2016-10-17 Flight: KHMN - KLRF Aircraft: C30J Total Time: 02:18:29Type: Currency Comments: Re-positioning after IP sortie yesterday. Vertical Speed: (-239) fpm

Date: 2016-10-16 Flight: KLRF - KHMN Aircraft: C30J Total Time: 07:18:48Type: Instructor Pilot Comments: IP sortie for Drew Swanfeldt in the C-130. Vertical Speed: (-101) fpm

Date: 2016-10-16 Flight: KSUU - KMIB Aircraft: C5 Total Time: 02:49:25Type: Currency Comments: experienced a CTD VERY close to the field. Vertical Speed: (-81.) fpm

Date: 2016-10-13 Flight: KTCM - KADW Aircraft: C40 Total Time: 04:52:02Type: Airlift Comments: Vertical Speed: (-26.) fpm

Date: 2016-10-11 Flight: KADW - KTCM Aircraft: C40 Total Time: 05:27:59Type: Airlift Comments: Vertical Speed: (-2.0) fpm

Date: 2016-10-09 Flight: KMIB - KCHS Aircraft: C17 Total Time: 03:28:18Type: Airlift Comments: Elevator problem *STLL* persists. Have to hit Saiteks forum site for a solution!! Vertical Speed: (-369) fpm

Date: 2016-10-08 Flight: KSUU - KMIB Aircraft: C17 Total Time: 03:04:03Type: Currency Comments: Adjusted the Saitek X-52. still having elevator issues and sot sure what to do next. Vertical Speed: (-232) fpm

Date: 2016-10-07 Flight: KCHS - KSUU Aircraft: C17 Total Time: 04:54:12Type: Currency Comments: Elevator is still VERY sluggish upon the flare. Vertical Speed: (-100) fpm

Date: 2016-10-06 Flight: KHMN - KLRF Aircraft: C30J Total Time: 02:20:47Type: Airlift Comments: Re-position for IP sortie at a later date. Vertical Speed: (-86.) fpm

Date: 2016-10-04 Flight: KLRF - KHMN Aircraft: C30J Total Time: 09:40:03Type: Instructor Pilot Comments: IP sortie for Jake Burgus. Vertical Speed: (-321) fpm

Date: 2016-10-02 Flight: KBIX - KLRF Aircraft: C30J Total Time: 01:19:01Type: Currency Comments: Re-position for IP flight tomorrow. Vertical Speed: (-178) fpm

Date: 2016-10-02 Flight: KLRF - KBIX Aircraft: C30J Total Time: 07:45:10Type: Weather Recon Comments: Hurricane Hunter sortie into Matthew! Vertical Speed: (-183) fpm

Date: 2016-09-30 Flight: KLAS - KCHS Aircraft: C17 Total Time: 04:23:20Type: Currency Comments: Another A/C with a COMPLETE loss of elevator control upon the flare!!! Vertical Speed: (0.00) fpm

Date: 2016-09-28 Flight: KBLV - KMIB Aircraft: KC10 Total Time: 02:55:59Type: Currency Comments: Complete loss of elevator control during the beginning of the flare!!! Actually, did NOT flare at all. Vertical Speed: (0.00) fpm

Date: 2016-09-27 Flight: KSUU - KBLV Aircraft: KC10 Total Time: 03:59:38Type: Currency Comments: Haven\'t flown this A/C in eight months. TIME FOR CURRENCY! Vertical Speed: (-435) fpm

Date: 2016-09-25 Flight: KBIX - KLTS Aircraft: C30J Total Time: 02:10:42Type: Currency Comments: IMC for sure on this re-positioning sortie for IP instruction tommorrow. Vertical Speed: (-173) fpm

Date: 2016-09-24 Flight: KBIX - KBIX Aircraft: C30J Total Time: 02:26:38Type: Currency Comments: Sortie for currency and a mini tour of the Gulf. Vertical Speed: (-67.) fpm

Date: 2016-09-23 Flight: KMCF - KADW Aircraft: C40 Total Time: 02:22:58Type: SAM Comments: End of tour of the CONUS. Vertical Speed: (15.0) fpm

Date: 2016-09-22 Flight: KVBG - KMCF Aircraft: C40 Total Time: 04:48:22Type: SAM Comments: One more sortie back to ADW, and then the tour of the CONUS is complete. Vertical Speed: (-107) fpm

Date: 2016-09-21 Flight: KGTF - KVBG Aircraft: C40 Total Time: 02:50:59Type: SAM Comments: \"White knuckle\" landing with 3/8 sm visibilty!!!! Vertical Speed: (-124) fpm

Date: 2016-09-20 Flight: KMEM - KGTF Aircraft: C40 Total Time: 03:20:16Type: SAM Comments: Inspection for the 120th ALW. Vertical Speed: (-102) fpm

Date: 2016-09-19 Flight: KADW - KMEM Aircraft: C40 Total Time: 02:05:02Type: SAM Comments: Visiting the 164th ALW for an inspection. Vertical Speed: (-304) fpm

Date: 2016-09-14 Flight: KLAS - KSUU Aircraft: C5 Total Time: 02:05:29Type: Airlift Comments: Porposed like a BIG FISH on final! Vertical Speed: (-345) fpm

Date: 2016-09-14 Flight: KBLV - KADW Aircraft: C40 Total Time: 01:44:47Type: SAM Comments: Vertical Speed: (-12.) fpm

Date: 2016-09-11 Flight: KLAS - KCHS Aircraft: C17 Total Time: 04:26:02Type: Airlift Comments: The *&^%# airplane did NOT flare, and nosed in to the RWY. Second time this happened. Going to have to \"repair\" this virtavia from the installation files! Vertical Speed: (0.00) fpm

Date: 2016-09-10 Flight: KSUU - KLAS Aircraft: C5 Total Time: 01:29:12Type: Airlift Comments: KLAS had 504K f pallets off-loaded for the ACC Excercise. Vertical Speed: (-292) fpm

Date: 2016-09-09 Flight: KCHS - KLAS Aircraft: C17 Total Time: 04:36:37Type: Airlift Comments: Second sortie of 135K of pallets. Vertical Speed: (-239) fpm

Date: 2016-09-08 Flight: KLAS - KCHS Aircraft: C17 Total Time: 04:27:17Type: Airlift Comments: Will re-onload and head back to KLAS. Vertical Speed: (-389) fpm

Date: 2016-09-07 Flight: KTCM - KLAS Aircraft: C17 Total Time: 02:22:32Type: Airlift Comments: Delivered 135K of pallets. Vertical Speed: (-339) fpm

Date: 2016-09-07 Flight: PAEI - KTCM Aircraft: C17 Total Time: 03:36:16Type: Mobilization Comments: Re-positioning, post RFA 2016. Vertical Speed: (-148) fpm

Date: 2016-08-25 Flight: PAEI - PAEI Aircraft: C17 Total Time: 00:57:51Type: Air/Bomb Drop Comments: SAM TOOK OUT ENGINES. LOST ELECTRICAL AND HYDRAULLIC SYSTEMS. Vertical Speed: (0.00) fpm

Date: 2016-08-22 Flight: KTCM - KBLV Aircraft: C40 Total Time: 03:31:56Type: Airlift Comments: Sortie #1, to re-position back to Andrews. Vertical Speed: (-109) fpm

Date: 2016-08-21 Flight: PAEI - PAEI Aircraft: C17 Total Time: 01:42:24Type: Air/Bomb Drop Comments: Mission Completed. Drop 3 SEAL teams on CKX! Vertical Speed: (-496) fpm

Date: 2016-08-21 Flight: PAEI - 9AK4 Aircraft: C17 Total Time: 00:40:27Type: Airlift Comments: A SAM took me out...site #38 Vertical Speed: (0.00) fpm

Date: 2016-08-14 Flight: PAEI - PAEA Aircraft: C17 Total Time: 00:44:52Type: Airlift Comments: Was on RWY for more than 5 seconds! Vertical Speed: (0.00) fpm

Date: 2016-08-14 Flight: PAEI - PAEI Aircraft: C17 Total Time: 01:48:03Type: Air/Bomb Drop Comments: Suffered a CTD while on the STAR. It was getting lte, and I decided to finish the sortie this morning. About 30 minutes. Vertical Speed: (-79.) fpm

Date: 2016-08-13 Flight: PAEI - PAEI Aircraft: C17 Total Time: 01:41:33Type: Air/Bomb Drop Comments: Successful sortie!!! Vertical Speed: (-296) fpm

Date: 2016-08-03 Flight: KTCM - PAEI Aircraft: C17 Total Time: 03:57:42Type: Airlift Comments: Transported VIP from P-RFA mission. Vertical Speed: (-170) fpm

Date: 2016-08-02 Flight: KLFI - KTCM Aircraft: C40 Total Time: 05:58:51Type: Airlift Comments: Had a CTD yesterday, and finished today. Vertical Speed: (-70.) fpm

Date: 2016-07-31 Flight: KTCM - KLFI Aircraft: C40 Total Time: 04:53:52Type: Airlift Comments: Loading personnel for RFA. Vertical Speed: (-133) fpm

Date: 2016-07-25 Flight: KADW - KTCM Aircraft: C40 Total Time: 05:23:43Type: Mobilization Comments: Pre-positioned for RFA. Vertical Speed: (-29.) fpm

Date: 2016-07-17 Flight: KCHS - KTCM Aircraft: C17 Total Time: 05:33:38Type: Mobilization Comments: Vertical Speed: (-119) fpm

Date: 2016-07-16 Flight: KMIB - KADW Aircraft: C40 Total Time: 02:51:06Type: Airlift Comments: Vertical Speed: (-90.) fpm

Date: 2016-07-13 Flight: KADW - KMIB Aircraft: C40 Total Time: 03:34:31Type: Airlift Comments: Vertical Speed: (7.00) fpm

Date: 2016-07-11 Flight: KCRW - KCHS Aircraft: C17 Total Time: 01:21:54Type: vUSAF Sponsored Event Comments: Vertical Speed: (-131) fpm

Date: 2016-07-10 Flight: KCHS - KCRW Aircraft: C17 Total Time: 01:27:45Type: vUSAF Sponsored Event Comments: First offload for me for Op Valliant Effort. Vertical Speed: (-169) fpm

Date: 2016-07-07 Flight: KADW - KADW Aircraft: C40 Total Time: 03:10:16Type: Airlift Comments: West Virginia overflight of flodded areas. Vertical Speed: (-48.) fpm

Date: 2016-07-04 Flight: KBLV - KADW Aircraft: C40 Total Time: 01:38:18Type: Airlift Comments: Vertical Speed: (6.00) fpm

Date: 2016-07-03 Flight: KSUU - KBLV Aircraft: C40 Total Time: 04:07:24Type: Airlift Comments: Enroute to Andrews AFB for Operation \"Valliant Effort\" Vertical Speed: (-35.) fpm

Date: 2016-06-26 Flight: KCVS - KSUU Aircraft: C5 Total Time: 02:44:00Type: Airlift Comments: Vertical Speed: (-208) fpm

Date: 2016-06-25 Flight: KLRF - KSUU Aircraft: C40 Total Time: 03:59:38Type: Airlift Comments: Vertical Speed: (-5.0) fpm

Date: 2016-06-19 Flight: KMIB - KLRF Aircraft: C40 Total Time: 02:48:42Type: Training Comments: Vertical Speed: (-51.) fpm

Date: 2016-06-15 Flight: KSUU - KCVS Aircraft: C5 Total Time: 02:45:13Type: Airlift Comments: Vertical Speed: (-467) fpm

Date: 2016-06-14 Flight: KCVS - KSUU Aircraft: C5 Total Time: 02:45:58Type: Airlift Comments: Vertical Speed: (-100) fpm

Date: 2016-06-13 Flight: KSUU - KCVS Aircraft: C5 Total Time: 02:50:37Type: Airlift Comments: Vertical Speed: (-323) fpm

Date: 2016-06-11 Flight: KSUU - NT01 Aircraft: C5 Total Time: 02:47:33Type: Airlift Comments: Stalled on final!!! Crud!! Vertical Speed: (0.00) fpm

Date: 2016-06-05 Flight: KLRF - KMIB Aircraft: C40 Total Time: 03:20:16Type: Training Comments: Vertical Speed: (-1.0) fpm

Date: 2016-06-04 Flight: KTCM - KLRF Aircraft: C40 Total Time: 04:22:32Type: Training Comments: Vertical Speed: (-99.) fpm

Date: 2016-06-03 Flight: KTCM - AR97 Aircraft: C40 Total Time: 04:54:18Type: Training Comments: Terrible IMC conditions. I should have aborted. Vertical Speed: (0.00) fpm

Date: 2016-05-30 Flight: KBLV - KTCM Aircraft: C40 Total Time: 04:36:11Type: Training Comments: Had a CTD early in the flight, but no others. Completed the mission. Vertical Speed: (-88.) fpm

Date: 2016-05-29 Flight: KHST - KBLV Aircraft: C40 Total Time: 03:00:45Type: Training Comments: Just when *I* thought I had this A/C figured out, I had to hand land it. The FMC put me on a course I did not recognise and placed me ALL over the place, especially on final. One missed approach, and one hand landing. Vertical Speed: (67.0) fpm

Date: 2016-05-28 Flight: KLRF - KHST Aircraft: C40 Total Time: 02:35:40Type: Training Comments: It took quite a while, but finally getting the hang of it! Vertical Speed: (-22.) fpm

Date: 2016-05-19 Flight: KLRF - KSUU Aircraft: C40 Total Time: 04:38:48Type: Training Comments: 30 MPH winds at SUU. terrible single channel landing caused a balooning, and crash. Vertical Speed: (0.00) fpm

Date: 2016-05-18 Flight: KADW - KLRF Aircraft: C40 Total Time: 02:44:56Type: Training Comments: Most difficult A/C that I have ever flown! HUGE learning curve! PMDG did their job well! Vertical Speed: (32.0) fpm

Date: 2016-05-15 Flight: KLRF - KBIX Aircraft: C30J Total Time: 01:12:30Type: Mobilization Comments: Re-positioning sortie for hurricane hunting duty. Vertical Speed: (-242) fpm

Date: 2016-05-10 Flight: KLRF - KSUU Aircraft: C5 Total Time: 03:54:13Type: Currency Comments: Re-positioning sortie back to KSUU. Vertical Speed: (-129) fpm

Date: 2016-05-09 Flight: KSUU - KLRF Aircraft: C5 Total Time: 03:53:47Type: Airlift Comments: Difficult A/C to land!! Vertical Speed: (-371) fpm

Date: 2016-05-09 Flight: KLSV - KLRF Aircraft: C30J Total Time: 03:37:21Type: Mobilization Comments: Vertical Speed: (-33.) fpm

Date: 2016-05-08 Flight: KTCM - KLRF Aircraft: C17 Total Time: 04:09:58Type: Airlift Comments: Vertical Speed: (-96.) fpm

Date: 2016-05-02 Flight: KLRF - KTCM Aircraft: C17 Total Time: 04:04:27Type: Currency Comments: Vertical Speed: (-84.) fpm

Date: 2016-04-23 Flight: KLRF - KSUU Aircraft: KC10 Total Time: 04:05:01Type: Training Comments: Vertical Speed: (-219) fpm

Date: 2016-04-22 Flight: KSUU - KLRF Aircraft: KC10 Total Time: 03:49:55Type: Currency Comments: Consitantly inconsitant with my landing in this aircraft!!! Vertical Speed: (-201) fpm

Date: 2016-04-20 Flight: KLRF - KSUU Aircraft: KC10 Total Time: 04:35:39Type: Currency Comments: Vertical Speed: (2.00) fpm

Date: 2016-04-17 Flight: KLSV - NT10 Aircraft: C30J Total Time: 00:39:32Type: Air/Bomb Drop Comments: Vertical Speed: (0.00) fpm

Date: 2016-04-11 Flight: KSUU - KLRF Aircraft: KC10 Total Time: 04:12:35Type: Training Comments: Vertical Speed: (-151) fpm

Date: 2016-04-10 Flight: KLRF - KSUU Aircraft: C5 Total Time: 03:52:11Type: Airlift Comments: Vertical Speed: (-370) fpm

Date: 2016-04-09 Flight: KSUU - KLRF Aircraft: C5 Total Time: 04:03:20Type: Airlift Comments: Vertical Speed: (-269) fpm

Date: 2016-04-09 Flight: KLSV - KLSV Aircraft: C30J Total Time: 01:05:14Type: Airlift Comments: Vertical Speed: (-150) fpm

Date: 2016-04-05 Flight: KLRF - KSUU Aircraft: KC10 Total Time: 04:09:01Type: Training Comments: Vertical Speed: (0.00) fpm

Date: 2016-04-05 Flight: KSUU - KLRF Aircraft: KC10 Total Time: 04:12:10Type: Currency Comments: Vertical Speed: (3.00) fpm

Date: 2016-03-27 Flight: KLRF - KSUU Aircraft: C5 Total Time: 04:07:58Type: Airlift Comments: Vertical Speed: (-320) fpm

Date: 2016-03-26 Flight: KSUU - KLRF Aircraft: C5 Total Time: 03:49:10Type: Airlift Comments: Vertical Speed: (32.0) fpm

Date: 2016-03-24 Flight: KMIB - KLRF Aircraft: C17 Total Time: 02:35:49Type: Currency Comments: Vertical Speed: (-236) fpm

Date: 2016-03-23 Flight: KLRF - KMIB Aircraft: C17 Total Time: 02:38:15Type: Currency Comments: Vertical Speed: (-159) fpm

Date: 2016-03-17 Flight: KDYS - KLSV Aircraft: C30J Total Time: 02:56:46Type: Airlift Comments: Vertical Speed: (-23.) fpm

Date: 2016-03-14 Flight: KLFI - KDYS Aircraft: C30J Total Time: 04:21:40Type: Airlift Comments: Vertical Speed: (-113) fpm

Date: 2016-03-14 Flight: KLRF - KSUU Aircraft: C5 Total Time: 04:18:42Type: Currency Comments: Vertical Speed: (33.0) fpm

Date: 2016-03-13 Flight: KLSV - KLFI Aircraft: C130 Total Time: 05:41:04Type: Airlift Comments: Vertical Speed: (-102) fpm

Date: 2016-03-12 Flight: KTCM - KLSV Aircraft: C130 Total Time: 02:30:21Type: Airlift Comments: Vertical Speed: (-87.) fpm

Date: 2016-03-06 Flight: KLSV - KTCM Aircraft: C130 Total Time: 02:33:46Type: Airlift Comments: Vertical Speed: (-158) fpm

Date: 2016-03-06 Flight: KTCM - KLSV Aircraft: C130 Total Time: 02:46:36Type: Airlift Comments: Vertical Speed: (-204) fpm

Date: 2016-03-05 Flight: KLSV - KTCM Aircraft: C130 Total Time: 02:41:47Type: Airlift Comments: Vertical Speed: (-54.) fpm

Date: 2016-03-05 Flight: KTCM - KLSV Aircraft: C130 Total Time: 02:33:39Type: Airlift Comments: Vertical Speed: (-68.) fpm

Date: 2016-02-28 Flight: 8Q0 - KLRF Aircraft: C5 Total Time: 03:41:10Type: Currency Comments: Vertical Speed: (-180) fpm

Date: 2016-02-27 Flight: KTCM - KLSV Aircraft: C130 Total Time: 02:31:53Type: Airlift Comments: Vertical Speed: (-52.) fpm

Date: 2016-02-21 Flight: KLSV - KTCM Aircraft: C130 Total Time: 02:51:45Type: Airlift Comments: Vertical Speed: (-104) fpm

Date: 2016-02-21 Flight: KTCM - KLSV Aircraft: C130 Total Time: 02:22:39Type: Test Flight Comments: Vertical Speed: (-126) fpm

Date: 2016-02-20 Flight: KLSV - KTCM Aircraft: C130 Total Time: 02:51:47Type: Airlift Comments: Vertical Speed: (-104) fpm

Date: 2016-02-20 Flight: KTCM - KLSV Aircraft: C130 Total Time: 02:27:04Type: Airlift Comments: Vertical Speed: (-57.) fpm

Date: 2016-02-17 Flight: KLSV - KTCM Aircraft: C130 Total Time: 02:52:05Type: Airlift Comments: Vertical Speed: (18.0) fpm

Date: 2016-02-16 Flight: KTCM - KLSV Aircraft: C130 Total Time: 02:26:06Type: Airlift Comments: Vertical Speed: (-106) fpm

Date: 2016-02-15 Flight: KLSV - KTCM Aircraft: C130 Total Time: 03:01:19Type: Airlift Comments: Vertical Speed: (-95.) fpm

Date: 2016-02-15 Flight: KTCM - KLSV Aircraft: C130 Total Time: 02:26:12Type: Airlift Comments: Vertical Speed: (-56.) fpm

Date: 2016-02-14 Flight: KSUU - KLRF Aircraft: C17 Total Time: 03:45:50Type: Airlift Comments: Vertical Speed: (-380) fpm

Date: 2016-02-13 Flight: KLRF - KSUU Aircraft: C17 Total Time: 04:37:00Type: Airlift Comments: Vertical Speed: (-101) fpm

Date: 2016-02-07 Flight: KLSV - KTCM Aircraft: C130 Total Time: 02:40:25Type: Mobilization Comments: Vertical Speed: (-228) fpm

Date: 2016-02-06 Flight: PHNL - KLSV Aircraft: C130 Total Time: 06:58:56Type: Airlift Comments: Vertical Speed: (-38.) fpm

Date: 2016-01-31 Flight: NSTU - PHNL Aircraft: C130 Total Time: 07:15:56Type: Airlift Comments: Vertical Speed: (-126) fpm

Date: 2016-01-30 Flight: NZCH - NSTU Aircraft: C130 Total Time: 05:49:42Type: Airlift Comments: Vertical Speed: (-111) fpm

Date: 2016-01-24 Flight: NZPG - NZCH Aircraft: C130 Total Time: 07:04:37Type: Airlift Comments: Vertical Speed: (-94.) fpm

Date: 2016-01-20 Flight: EGAR - NZPG Aircraft: C130 Total Time: 06:36:09Type: Airlift Comments: Vertical Speed: (0.00) fpm

Date: 2016-01-18 Flight: NZPG - EGAR Aircraft: C130 Total Time: 05:43:23Type: Airlift Comments: Vertical Speed: (0.00) fpm

Date: 2016-01-17 Flight: AQ30 - NZPG Aircraft: C130 Total Time: 02:03:58Type: Airlift Comments: Vertical Speed: (0.00) fpm

Date: 2016-01-17 Flight: NZPG - AQ30 Aircraft: C130 Total Time: 02:20:56Type: Airlift Comments: Vertical Speed: (-118) fpm

Date: 2016-01-16 Flight: NZPG - AQ30 Aircraft: C130 Total Time: 02:10:37Type: Airlift Comments: Vertical Speed: (0.00) fpm

Date: 2016-01-09 Flight: AQ30 - NZIR Aircraft: C130 Total Time: 02:11:38Type: Airlift Comments: Vertical Speed: (-109) fpm

Date: 2016-01-03 Flight: NZIR - AQ30 Aircraft: C130 Total Time: 02:25:27Type: Airlift Comments: Vertical Speed: (-138) fpm

Date: 2016-01-01 Flight: NZCH - NZIR Aircraft: C130 Total Time: 06:41:15Type: Airlift Comments: Vertical Speed: (-84.) fpm

Date: 2015-12-07 Flight: NZAA - NZCH Aircraft: C130 Total Time: 01:44:29Type: Airlift Comments: Vertical Speed: (-37.) fpm

Date: 2015-12-06 Flight: NZCH - NZAA Aircraft: C130 Total Time: 01:31:53Type: Airlift Comments: Vertical Speed: (-112) fpm

Date: 2015-11-26 Flight: NZAA - NZCH Aircraft: C130 Total Time: 01:30:13Type: Training Comments: Vertical Speed: (-39.) fpm

Date: 2015-11-26 Flight: NZCH - NZAA Aircraft: C130 Total Time: 01:35:47Type: Training Comments: Vertical Speed: (-189) fpm

Date: 2015-11-21 Flight: NSTU - NZCH Aircraft: C130 Total Time: 06:36:28Type: Mobilization Comments: Vertical Speed: (-201) fpm

Date: 2015-11-15 Flight: PHNL - NSTU Aircraft: C130 Total Time: 07:35:11Type: Mobilization Comments: Vertical Speed: (-154) fpm

Date: 2015-11-14 Flight: 8Q0 - PHNL Aircraft: C130 Total Time: 06:35:32Type: Mobilization Comments: Vertical Speed: (-194) fpm

Date: 2015-11-11 Flight: KLRF - 4CA2 Aircraft: C130 Total Time: 04:56:45Type: Mobilization Comments: Vertical Speed: (0.00) fpm

Date: 2015-11-08 Flight: KBIX - KLRF Aircraft: C130 Total Time: 01:31:25Type: Currency Comments: Vertical Speed: (-141) fpm

Date: 2015-11-07 Flight: KBIX - KBIX Aircraft: C130 Total Time: 04:48:57Type: Weather Recon Comments: Vertical Speed: (-240) fpm

Date: 2015-11-01 Flight: KBLV - KBIX Aircraft: C130 Total Time: 02:03:42Type: Airlift Comments: Vertical Speed: (-43.) fpm

Date: 2015-10-25 Flight: KBLV - MS66 Aircraft: C130 Total Time: 01:59:52Type: Airlift Comments: Vertical Speed: (0.00) fpm

Date: 2015-10-24 Flight: KBIX - KBLV Aircraft: C130 Total Time: 01:49:57Type: Airlift Comments: Vertical Speed: (-108) fpm

Date: 2015-10-17 Flight: KBIX - KBIX Aircraft: C130 Total Time: 04:40:42Type: Weather Recon Comments: Vertical Speed: (-45.) fpm

Date: 2015-10-04 Flight: KBIX - KBIX Aircraft: C130 Total Time: 04:37:34Type: Weather Recon Comments: Vertical Speed: (-90.) fpm

Date: 2015-09-27 Flight: KBIX - KBIX Aircraft: C130 Total Time: 04:51:12Type: Weather Recon Comments: Vertical Speed: (-63.) fpm

Date: 2015-09-19 Flight: KBIX - MS66 Aircraft: C130 Total Time: 04:39:45Type: Weather Recon Comments: Vertical Speed: (-26.) fpm

Date: 2015-09-13 Flight: KLRF - KBIX Aircraft: C130 Total Time: 01:09:16Type: Airlift Comments: Vertical Speed: (-111) fpm

Date: 2015-09-13 Flight: KBIX - KLRF Aircraft: C130 Total Time: 01:21:30Type: Airlift Comments: Vertical Speed: (-140) fpm

Date: 2015-09-12 Flight: KBIX - KBIX Aircraft: C130 Total Time: 03:55:09Type: Weather Recon Comments: Vertical Speed: (-101) fpm

Date: 2015-09-09 Flight: KCHS - KLRF Aircraft: C17 Total Time: 01:55:42Type: Airlift Comments: Vertical Speed: (-79.) fpm

Date: 2015-09-09 Flight: KLRF - KCHS Aircraft: C17 Total Time: 01:56:31Type: Currency Comments: Vertical Speed: (-74.) fpm

Date: 2015-09-07 Flight: KBIX - KBIX Aircraft: C130 Total Time: 03:57:37Type: Weather Recon Comments: Vertical Speed: (-151) fpm

Date: 2015-09-06 Flight: KSUU - KBIX Aircraft: C130 Total Time: 05:08:03Type: Weather Recon Comments: Vertical Speed: (-112) fpm

Date: 2015-09-05 Flight: PAEI - KSUU Aircraft: C130 Total Time: 05:35:46Type: Weather Recon Comments: Vertical Speed: (-133) fpm

Date: 2015-08-30 Flight: PAEA - PAEI Aircraft: C130 Total Time: 01:40:05Type: Air/Bomb Drop Comments: Vertical Speed: (-61.) fpm

Date: 2015-08-30 Flight: PAEI - PAEA Aircraft: C130 Total Time: 00:38:16Type: Airlift Comments: Vertical Speed: (-104) fpm

Date: 2015-08-29 Flight: PAEI - PAEI Aircraft: C130 Total Time: 01:42:52Type: Air/Bomb Drop Comments: Vertical Speed: (-84.) fpm

Date: 2015-08-23 Flight: PAEI - PAEI Aircraft: C130 Total Time: 01:51:27Type: Air/Bomb Drop Comments: Vertical Speed: (-103) fpm

Date: 2015-08-22 Flight: PAEI - CKX Aircraft: C130 Total Time: 00:53:02Type: Air/Bomb Drop Comments: Vertical Speed: (0.00) fpm

Date: 2015-08-22 Flight: PAEI - 76AK Aircraft: C130 Total Time: 00:21:59Type: Air/Bomb Drop Comments: Vertical Speed: (0.00) fpm

Date: 2015-08-16 Flight: PAEI - PAEA Aircraft: C130 Total Time: 00:44:02Type: Airlift Comments: Vertical Speed: (0.00) fpm

Date: 2015-08-16 Flight: PAEI - PAEA Aircraft: C130 Total Time: 00:43:50Type: Airlift Comments: Vertical Speed: (0.00) fpm

Date: 2015-08-15 Flight: PAEI - 0AK0 Aircraft: C130 Total Time: 00:12:12Type: Air/Bomb Drop Comments: Vertical Speed: (0.00) fpm

Date: 2015-08-09 Flight: PAEI - PAED Aircraft: C130 Total Time: 01:06:29Type: Air/Bomb Drop Comments: Vertical Speed: (-144) fpm

Date: 2015-08-08 Flight: PAEI - PAEI Aircraft: C130 Total Time: 01:21:27Type: Air/Bomb Drop Comments: Vertical Speed: (3.00) fpm

Date: 2015-08-08 Flight: PAEI - 9AK4 Aircraft: C130 Total Time: 00:31:51Type: Air/Bomb Drop Comments: Vertical Speed: (0.00) fpm

Date: 2015-08-02 Flight: KTCM - PAEI Aircraft: C130 Total Time: 04:26:27Type: Mobilization Comments: Vertical Speed: (-79.) fpm